Events
American Impressionist Society National Juried Exhibition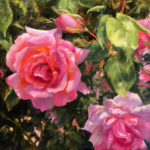 Gallery 1516 
Omaha, Nebraska
Show will run September 9 – December 12, 2021
Please check website for a catalog of paintings and for more information: https://americanimpressionistsociety.org
American Impressionist Society Annual Juried Online Exhibition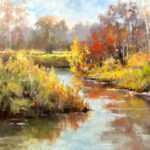 October 30 – December 30, 2021
Check website to see all accepted works
on or after October 30, 2021: 
Oil Painters of America 2021 Western Regional Juried Exhibition
Mary R. Koch Art Center
1307 N. Rock Rd. 
Wichita, Kansas 67206
(316 )634-2787
Show will run October 15 – November 27, 2021 
For more information and to view accepted works: https://www.oilpaintersofamerica.com/events/exhibitions/2021/western/exhibitionentries.cfm
Mountain Oyster Club 52nd Annual Contemporary Western Art Show and Sale
6400 E. El Dorado Circle
Tucson, Arizona 85715
Show will open and run November 21 – December 31, 2021
All paintings are viewable and can be purchased online at:  
https://mountainoysterclub.com/show/2021-art-show-gallery
Saks Galleries
Fall is here!!
Lots of new paintings in the gallery for viewing! 
Gallery Hours:
Tuesday through Saturday, 10 am to 5 pm
More information and to view paintings at: https://saksgalleries.com
Always Free Parking on the east side of the gallery. 
3019 E. 2nd Ave. 
Denver, CO 80206
303-333-4144
Wild Horse Gallery
On Going Exhibition of New Work
Beautiful Gallery located in a historic bank building in the Colorado Mountains!
Open Tuesday through Saturday
11 a.m. to 6 p.m. and by appointment
970-819-2850
802 Lincoln Ave.
Steamboat Springs, CO 80477
www.wildhorsegallery.com
Gunnison Gallery
On Going Exhibition of New Work
Beautiful Gallery located in Gunnison, CO, right on Main St.
Open Monday through Friday, 9 a.m. to 6:30 p.m.
Saturday 9 a.m. to 4 p.m.
Gunnison Gallery
124 Main St., Gunnison, CO 81230
www.gunnisongallery.net
newsletter sign-up
For current news and information on workshops and events please sign up for my newsletter: